It's Summer! This Aussie who had never felt sub-zero temperature just spent winter in Canada. YAH, brutal. If you're following along from Melbourne where winter has begun and your forecast looks like this…
Let me explain.
-15 is reasonably standard, on cold days, we could expect -25… and -54 is not unheard of. The wind blows in your face which makes your eyes water and then your tears turn to ice, and my wine just kept on freezing… NOT THE WINE, TAKE ANYTHING BUT THE WINE!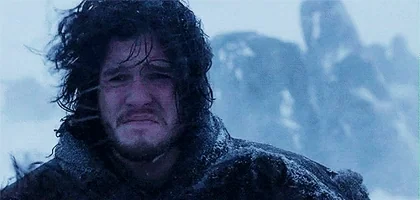 Side note – it's a wonderful place, just try to visit between May and September!
Anyway, two things have happened since losing my innocence after being exposed to this thing called winter the rest of the world experience (that Australian's think they do, but actually have no idea):
a) The weather is heating up and I'm thawing out
b) I've moved from Montreal to Toronto
Now these two things coincide when you consider
a) It's rosé season
b) The LCBO (the Toronto bottle-o) stocks my favorite rosés
As a Wine Ambassador, I was lucky enough to taste many rosés from our wineries around the world, and never expected all my favorites to end up available in the one city!
So Toronto, before you step into the liquor store and get overwhelmed by a section so pink it looks like a fairy floss machine exploded, here's the low-down on a few amazing rosés you're gonna wanna try while the weather is switched on. They're a perfect selection to take to a Lake House, and I've already chosen the time of day you're going to crack open each bottle.
You have no idea how much I love this wine. I'd quite happily drink it for every meal respectable consumption occasion if I could. It's a Jacob's Creek rosé, that's French in style; that means it's got the fresh fruits you'd expect from Australian wine, but is also savory, restrained and elegant. The name also rolls of the tongue so nicely and makes you feel fancy to say. More excellent news – is it's only $14.95!
Enjoy with:  Fruits, cheese & crackers, or on its own.
This one is fun. In the winery, Campo Viejo 'bleeds' out some of the juice that's started being made into red wine. This is wonderful for two reasons: a) their red wines become even more flavorsome, and b) we get a kick-ass rosé. Because of how it's made, it's got more guts; rocking fruity flavors, and a little acidity. Another steal at $11.95.
Enjoy with: A BBQ, Grilled chicken or fish. Throw some red fruits in your accompanying salad too – it'll rock your world.
If you're a sweet tooth and love a bubble or two, you want this rosé in your life. It's one of those wines that's easy to drink, and oh so yummy. Everyone tends to like it, and it's a funky bottle, so it's also great for a birthday gift. It's amazing with sweet foods, so pull this baby out when it's dessert time! Only $13.95, you're welcome.
Enjoy with: Fruity desserts – or make sangria!
Hope you love this rosé as much as I do! I'd love to see your pictures enjoying them, so tag me on insta at @mel_shirazandshenanigans or use #WineThe6ix !